"Succession Planning: What You Need To Know"
How to Choose Your Potential Successors
Subscribe to the Youtube Channel!
Don't Miss Out!
SUCCESSIONapp® releases new episodes of "Succession Planning: What You Need to Know" every other week. Sign up below to get email notifications when a new episode premieres!
When you are doing succession planning, one of the steps is to choose individuals to develop who could be potential successors. How do you know who those individuals are? In this video, I will explain two ways to identify potential successors.
Also, should individuals know that are considered a potential successor? Absolutely! But be sure to make no promises or guarantees. I will explain why in the video above!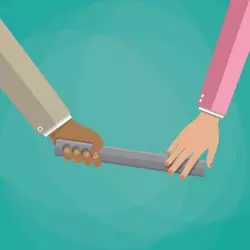 How Prepared are you for Mangement Turnover?
Because… Retaining Top Talent Is A Key To Success!
Take Our FREE 60-Second Quiz To Find Out and receive a personalized report with your results and recommendations for how to better prepare your organization for turnover in the future!
Want more "Succession Planning: What You Need To Know" episodes right now?