"Succession Planning: What You Need To Know"
Pop Quiz on CEO Succession Planning!
Subscribe to the Youtube Channel!
Don't Miss Out!
SUCCESSIONapp® releases new episodes of "Succession Planning: What You Need to Know" every other week. Sign up below to get email notifications when a new episode premieres!
Check out your knowledge of CEO succession planning!
In today's video I will provide a short quiz and an explanation behind each of the answers. Learn the top three things most succession plans are missing, whose responsibility it is to create a succession plan, and why you're experiencing so many retirements at your organization.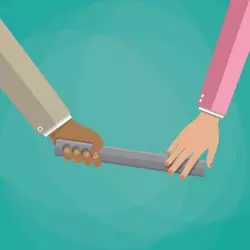 How Prepared are you for Mangement Turnover?
Because… Retaining Top Talent Is A Key To Success!
Take Our FREE 60-Second Quiz To Find Out and receive a personalized report with your results and recommendations for how to better prepare your organization for turnover in the future!
Want more "Succession Planning: What You Need To Know" episodes right now?